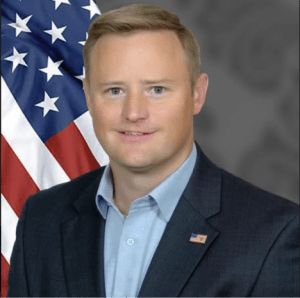 Montana Talks
Aaron Flint returns to the Montana airwaves as the host of "Montana Talks"- a statewide program that focuses on Montana People, Montana Issues, and Montana Values! Aaron is excited to welcome listeners from all over the state of Montana to call in and give their point of view on our state issues, the unique political issues that affect our own backyard (and pocketbooks) as well as the business communities in our rich and varied state. Montana is a BIG state and this is a BIG show!
Flint will host Montana Talks Monday – Friday from 9am-10am. The show has already launched in Billings, Bozeman, Missoula, and Livingston- with more to follow all across the state.
Aaron Flint is a combat veteran of the Iraq and Afghanistan wars, and remains active in the Army National Guard. You may remember him from a previous statewide radio show which he grew from roughly 10 signals to more than 20.
He most recently served as Rep. Ryan Zinke's State Director. Zinke was quoted as saying, "His extensive knowledge of Montana, both the east and the west sides of the state, as well as his veteran work ethic, will serve our state and our people well." Montana Talks listeners will surely agree!
Flint also worked as the Communications Director for Gianforte's gubernatorial campaign.
Following a tour to Afghanistan, Flint hosted a previous statewide radio show from 2009 until October 2015. Prior to that, he was the Managing Producer and Reporter for KTVQ News.
Flint holds a BA in Broadcast Journalism from the University of Montana and served four tours of duty abroad as an officer in the Army National Guard — to Iraq, Afghanistan, the Horn of Africa, and the Arabian Peninsula.
He also worked on the Washington, D.C. staff of former Sen. Conrad Burns (R – Montana), eventually covering energy policy as a legislative aide.
The Statewide Network ~ Montana Talks ~ Weekdays 9am-10am